Networks Solutions® Senior Vice President Travis Fore will be featured on a panel of Sales 2.0 experts at the Sales Leadership Conference in Las Vegas, April 14.
April 13, 2009; 09:03 AM

(PRWEB) April 13, 2009 -- Travis Fore, Senior Vice President for Sales & Service at domain name registration pioneer Network Solutions®, will be a featured panelist at the Sales Leadership Conference located at the Four Seasons in Las Vegas Tuesday, April 14. Mr. Fore will be participating in the panel on Sales 2.0 solutions.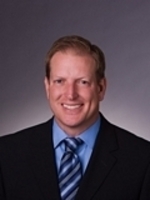 Travis Fore, SVP of web solutions provider, Network Solutions
Entitled "How to Accelerate Sales with Sales 2.0 Solutions," the panel will discuss strategies for businesses to move forward as technologies change by using online marketing tools. Sales 2.0 strategies help forward-looking sales organizations improve lead management, accelerate the sales process, improve sales effectiveness, decrease costs, and enhance the customer experience. Network Solutions' Travis Fore is one of the panel's top experts and will share his know-how for successfully integrating Sales 2.0 online marketing tools that help businesses leapfrog the competition.
"Network Solutions used to only focus on domain name registration," said Fore. "Now that we have become a company focusing on delivering complete ebusiness solutions for small businesses, we have had to develop a new system of Sales 2.0 tools to reach both our existing customers and new customers. We think so far we have had great success and will continue to improve, and we want to help small businesses use some of the same tools to achieve their goals."
The Sales 2.0 panel will be moderated by Gerhard Gschwandtner, Founder and Publisher of Selling Power. Other panelists include Tom Barrieau of IDC Sales Advisory Practice, Jim Dickie of CSO Insights, and Paul L. Melchiorre of Ariba.
For more information on Sales 2.0 or the impending panel, visit Network Solutions.
About Network Solutions:
Network Solutions is focused on helping small businesses start and market their companies on the Internet by offering a full range of Web-based services that include: hosting, Web site design, ecommerce solutions, online security, search engine marketing and domain name registration services. Drawing on 30 years of experience, Network Solutions makes it simple and affordable for our customers to build and manage an online presence. Customers receive the best customer service in the industry, which has been recognized by J.D. Power and Associates® Certified Call Center program for providing "An Outstanding Customer Service Experience" for the last four consecutive years. Customers around the globe trust Network Solutions to manage more than 7 million domains, over 2 million e-mailboxes, and hundreds of thousands of Web sites. Network Solutions makes it easy for small businesses to get online so they can have more time to do what they do best -- run their companies. For more information about the company visit About Network Solutions.